Workshops
Urban Density Lab Lviv 2020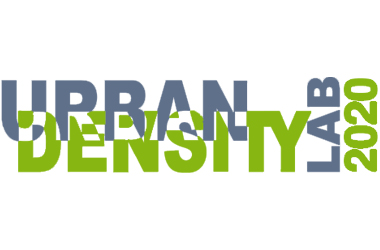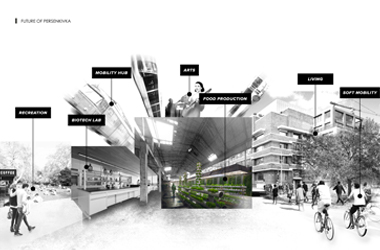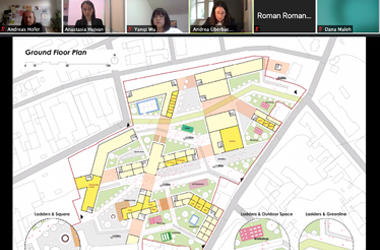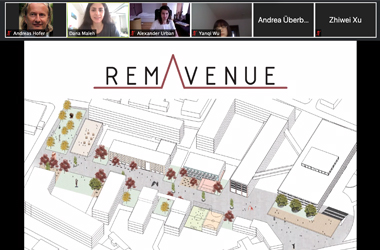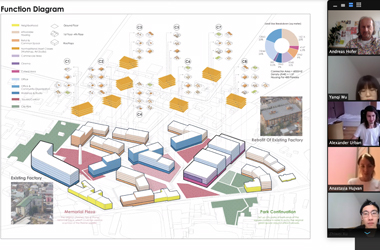 Urban Density Lab Lviv 2020
Urban Design proposals for the transformation of two brownfield areals in Lviv:
• REMA, a former factory of radio-electronic medical equipment
• Persenkivka Hub, 5,8 ha, as a part of the Lviv Bus Factory
Due to the Corona Pandemic, the workshop Urban Density Lab Lviv 2020, originally planned in Lviv for March 27th until April 4th 2020 was held virtually.The working methodology was adapted to the new situation and new formats were developed.
Especially for the urban exploration of both locations of urban design, REMA-site and Persenkivka-site, we had to replace our concept of on-site analysis by the application of digital media and methods.

The concept and design phase was characterized by virtual dialogues between the students and the tutors. The students themselves also had to adapt their work process to the new situation in teamwork. Online lectures, f.e. by the chief architect of Lviv, Anton Kolomyeitsev and online guest critics complemented the work process.
Although the working methodology lacked direct contact with the site, the final results in the urban design are of high quality. At the end of the summer semester, we were able to complete the previously exclusively digital design projects with physical presentation models.

The Urban Density Lab Lviv was part of an academic semester program of both universities in the summer term of 2020. Due to pandemic conditions it was composed of:
• a condensed preparatory phase in Vienna and Lviv in March 2020
• The common Urban Density Lab between the 6thand 13thof April, organized as an virtual international workshop on Urban Design
• an elaborative phase where the student's urban design proposals were virtually finalized at the home universities in Vienna and Lviv.
The "Urban Density Lab Lviv 2020" was developed in close cooperation with Anton Kolomyeytsev, the Chief Architect of Lviv.
Participants
• Lviv Polytechnic University:
15 students and 4 tutors
• Vienna University of Technology:
18 students and 2 tutors
Downloads
Student Projects
Catalyst - Alexander Urban | Yanqi Wu | Zhiwei Xu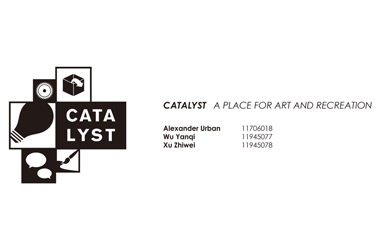 Alexander Urban
Yanqi Wu
Zhiwei Xu
downloads
Reuse REMA - Yaryna Hnopko | Olena Zaluzhna
Yaryna Hnopko
Olena Zaluzhna
Downloads
Magnet - Erik Vacev | Edna Mirkovska | Teodora Miladinova
Erik Vacev
Edna Mirkovska
Teodora Miladinova
Downloads
Recreating in REMA - Chen Ping | Halimovic Sana | Petrovic Sava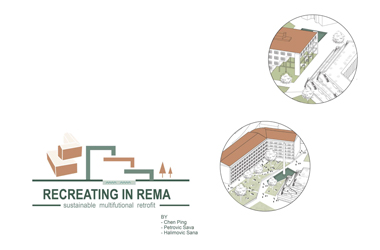 Chen Ping
Halimovic Sana
Petrovic Sava
Dynamic Hub - Christoph Köhler | Julia Strasser | Christina Toniolli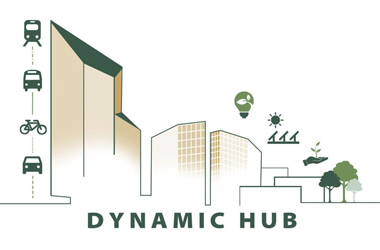 Christoph Köhler
Julia Strasser
Christina Toniolli
Downloads
Sunny REMA | Vladyslav Bobuskyi |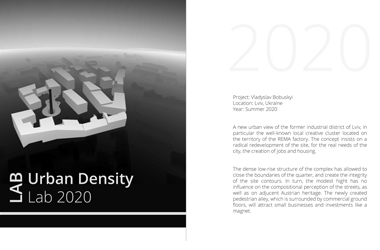 Downloads