Workshops
Linear City Kharkiv 2011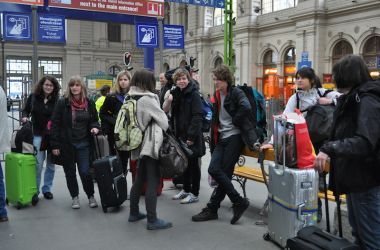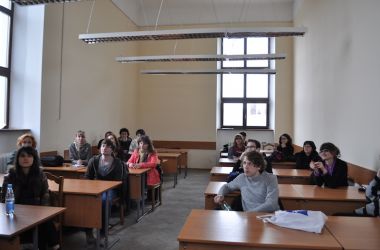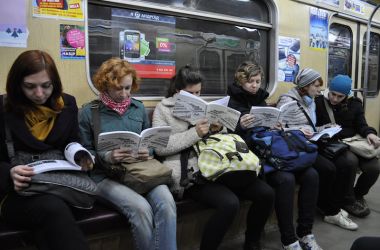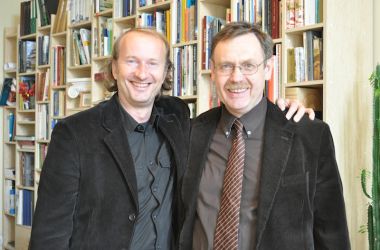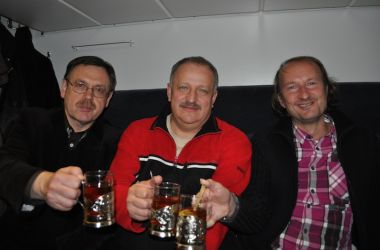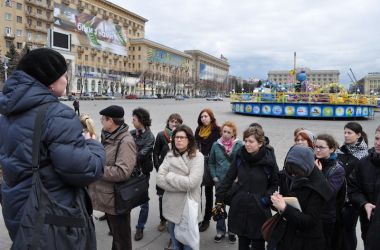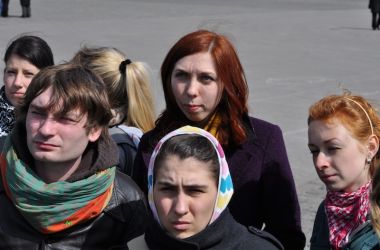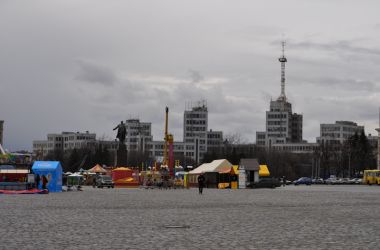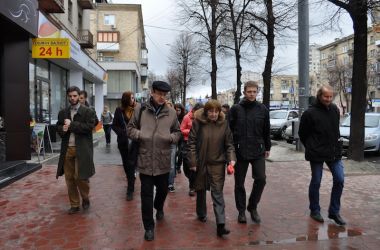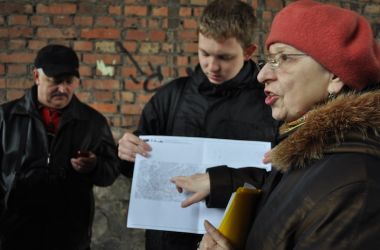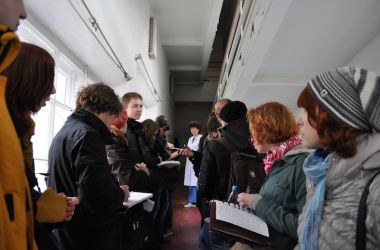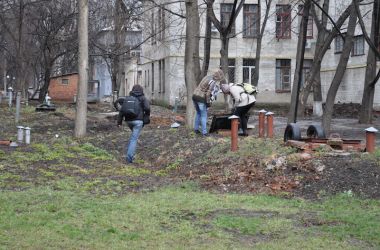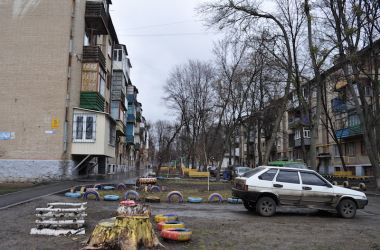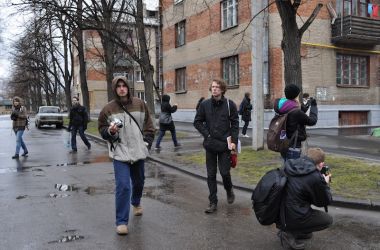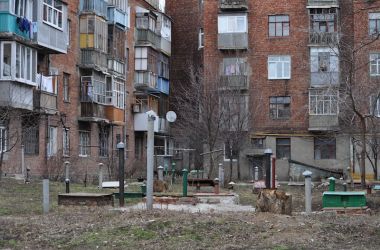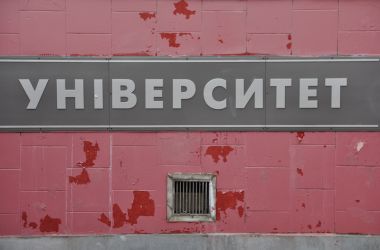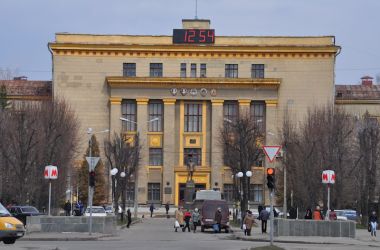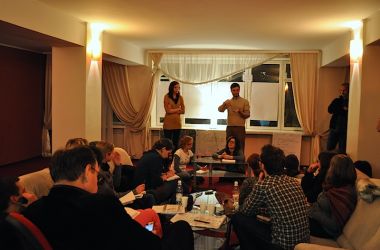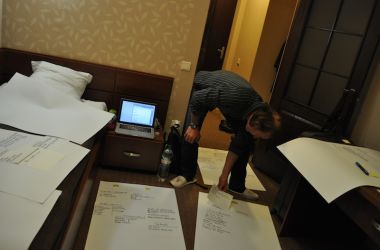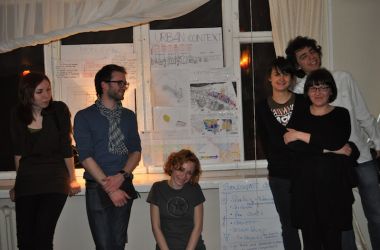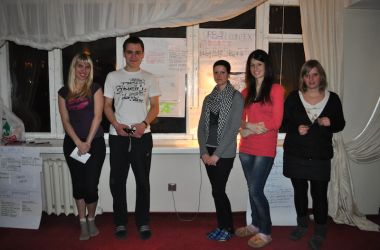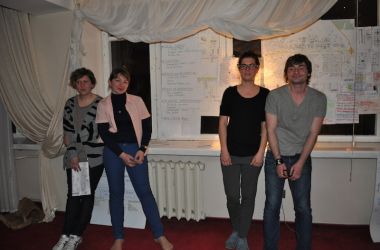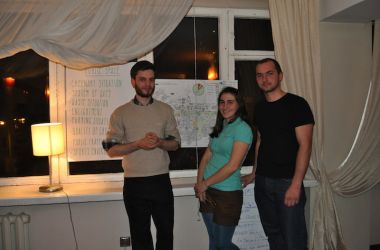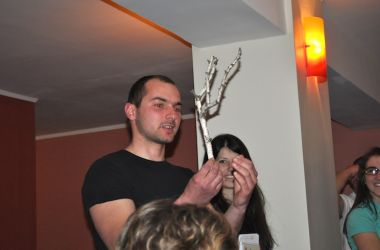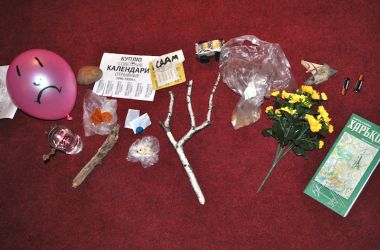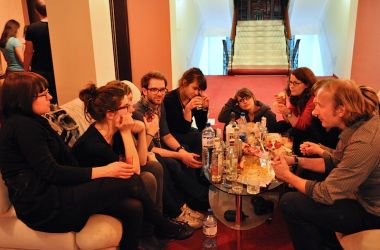 Linear City Concepts always acted both in theory and also in their practical implementation as catalysts for an avant-garde discussion on urban development. In the 1930s, 14 km linear city were built in the eastern Ukrainian city of Kharkiv on the model Leonidov and Miliutin.
The city then was designed as a science city for the Rocket and space technology. The purist linear city model gave the town a modern, almost utopian image. Today, 20 years after the fall of the Iron Curtain there is an increasing pressure on the housing market as well as the need to integrate the linear city in the future urban development.
The design task fort he students involved an urban planning concept for the transformation of the existing linear city into a modern urban quarter.
Kharkiv
Summer term 2011
10.04. - 13.04.2011
Organisation:
Oksana Chabanjuk
Andreas Hofer
Anton Kolomeytsev
Elisabeth Leitner
Gennadij Shulga
Bohdan Tscherkes
11 students - Vienna
12 students - Lviv
Downloads
Student Projects
KARTOSCHKA PRODUKTI & DIE BANDSTADTBEWOHNER - Anna Barbieri
This project proposes a strategic extension of space for new businesses and young entrepreneurs. It intends to reinstate manufacturing and productivity as key features of Charkiv's linear city by shifting production spaces into the residential zone.
Examining existing retail structures within the district – in particular the produkti – urban analysis identified six potential sites for the construction of new retail units.
These units accumulate around existing produktis and establish sub-centres of local supply. Additionally, they provide social functions for the benefit of the residential community.
Each unit is a timber lightweight structure and allows for self-build. Distinct shop windows are orientated towards the street and form the characteristic architectural element of the proposal.
Anna Barbieri
bachelor student
TU Vienna
Downloads
HOTEL KOMMUNA - Bernhard Steinmann
The project Hotel-Kommuna faces the ambivalent ideological and architectural heritage of Ukraine's former socialist system. The highly ideological typology of communal-housing is being reworked into a concept for a Soviet-style theme hotel, allowing a co-existence of real inhabitants and hotel-guests. The transformation process gives way to implement once planned, but never realized, communal amenities like library, sauna and play-rooms, but also reveals the necessity for additional living space, which can be built in a re-articulated version of communal housing in a human scale. The transformation has the potential to improve the living conditions and to create jobs for the local community.
Bernhard Steinmann
master student
TU Vienna
Downloads
ROAD CONNE/ACTION - Solomia Hanets
Solomia Hanets
student
NLUP
Downloads