Research Projects
Urban representation places in former Galicia, 2014 - 2017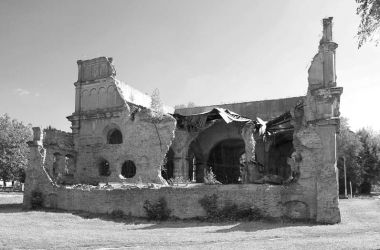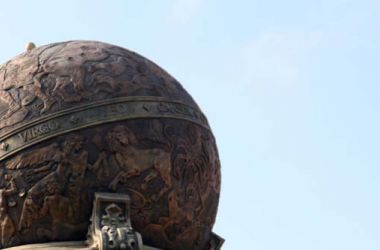 Within the context of the FWF funded project "Literature and Cityscape. Urban Identity in East-Central Europe " Stefan J. Kubin works on Drohobych, Brody and Buchach - three western Ukrainian cities located in the wider area of the former Galician metropolis L'viv.
His project aims to examine the role of the town center and its occupation by representative architectures which have been an expression of the prevailing political and social structures within the specific locations. In the specific case of these each city center is defigned very differently:
Drohobych city center is determined by the spacious Rynok place, with a monumental city hall. This model is representative of many medieval foundations in Galicia. Secluded from this ensemble is one of the few still intact Polish church foundations - the impressive cathedral is the southernmost representative of Brick Gothic in Ukraine – though it plays only a subordinate role in the urban landscape.
Brody was once an important trading center on the austro-hungarian border to Russia - its city center was badly affected during the conflicts of the last century. Despight, essential characteristics of the former fortress of Brody, like the bastions, can still be read in the city plan. The city is a representative of concentric ideal city models. Its geographical center was occupied by a building that could be defined as a market hall. The former town hall was on the brink of this facility and not in the center. However, the center of social life of the city was unlike Drohobych in the southwest, around the Great Synagogue. This vast ruin is the last remaining reference to the once largest Jewish community in the east of Austro Hungarian monarchy.
Buczacz finally, also a medieval foundation, is determined by its location in a deep cut river loop. The small city goes back to a private foundation of a Polish noble family, whose representative structures have contributed significantly to the character of the urban fabric. For example: while in Drohobych and Brody citizenship had built defiant city halls, the noble family Potocki endowed a charming, rich decorated rococo building.