Workshops
Urban Density Lab Lviv 2017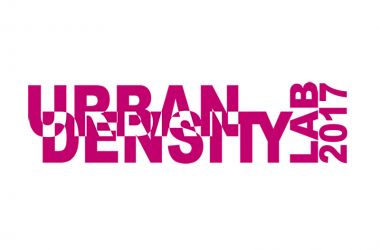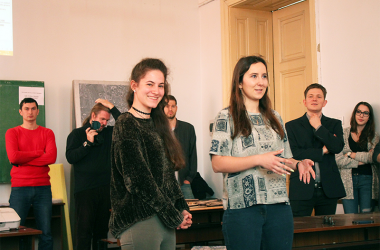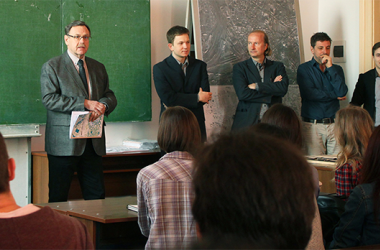 Brownfield transformation: Central Railway Station and the Militarya Unit Site at Shevchenka Street.
In 2017 the Urban Density Lab is back in Lviv! For the ongoing urban transformation processes in areas close to the city center, the following specific and site orientated challenges can be specified:
• the availability and activation of well-connected territories as well as material and social resources
• the clear definition of spatial development goals under with regards to the current aspect of a continuous urban population growth
• a purposeful positioning within the regional and international urban landscape and a programme to strengthen the identity of the city for inhabitants
• the creation of a contemporary, future-based urban habitat in co-existance with the cultural heritage.

Therefore, two key-locations of brownfields in Lviv were chosen to develop some urban design proposals:
• The southern part of the Central Railway Station of Lviv (14 ha)
• A (former) military area between Shevchenka and Horodotska Street (9 ha)

70 students and 14 tutors of 5 universities were working on this topic from March to July 2017.

The project "Urban Density Lab Lviv 2017" was developed in close
cooperation with Julian Chaplinskyy, the Chief Architect of Lviv.
Vienna
Summer term 2017
Organisation and tutoring:
Andreas Hofer

Christian Gigler

Norbert Trolf

Anton Kolomeyeytsev

Halyna Petryshyn

Olha Kryvoruchko

Roman Krushelnytskyy

Tatiana Klymeniuk

Roman Liubytskyi

Solomiia Konyk

Tatiana Rumilets

Jakub Lewicki
Konrad Dobrowolski

Iryna Shvets
Participants:
27 students-Vienna

27 students-Lviv

9 students -
Nysa

3 students-Odessa

3 students-Prydipniprovska
Downloads
Student Projects
CONNECTED CONCENTRATION - Naomi Dutzi | Ludwig Thanhäuser|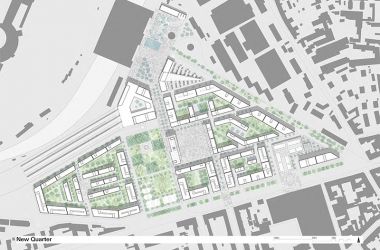 Naomi Dutzi
Ludwig Thanhäuser
downloads
CULTURE URBANITY - Ekin Türk | Ana-Maria Mitrache|
Ekin Türk
Ana-Maria Mitrache
Downloads
HOTSPOTS - Ceren Ergüden | Karmen Janzekovic |
Ceren Ergüden
Karmen Janzekovic
Downloads
IDENSITY - Illia Mitalov | Johanna Prax | Ievgeniia Vietrova|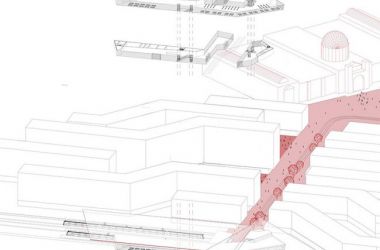 Illia Mitalov
Johanna Prax
Ievgeniia Vietrova
Downloads
INTERMIXTURE - Berke Onay | Merve Canga|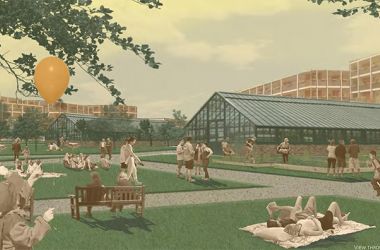 Downloads
LIVING NETWORK - Papo Deyvi | Ilkcakin Hande|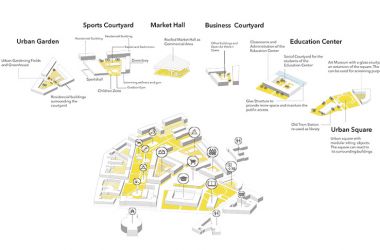 Papo Deyvi
Ilkcakin Hande
Downloads
LVIV INBETWEEN - Michaela Fodor | Sarah Gold |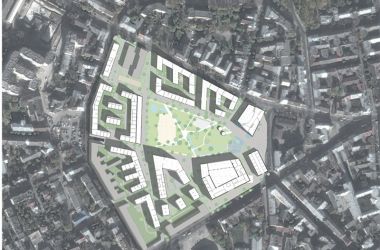 Michaela Fodor
Sarah Gold
Downloads