Workshops
Urban Density Lab Lviv 2019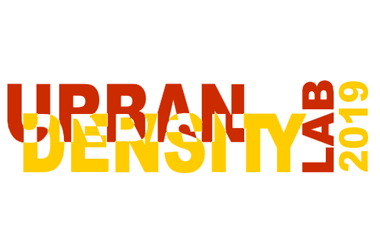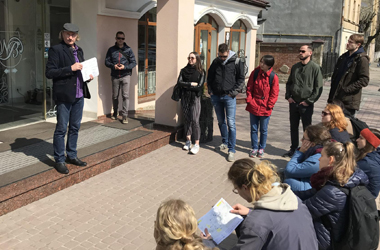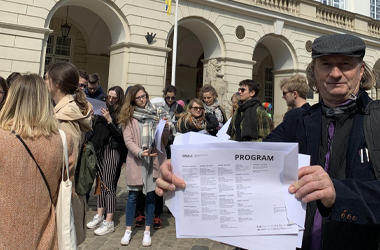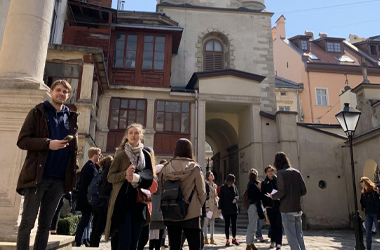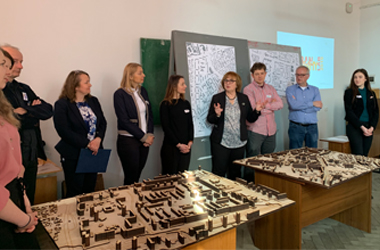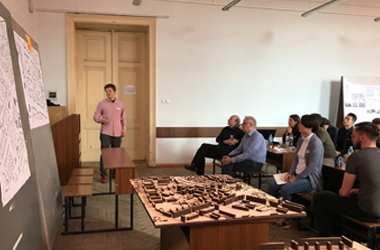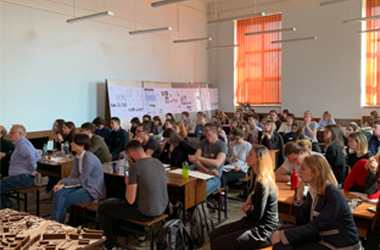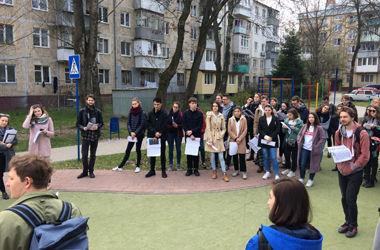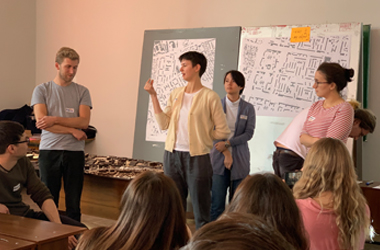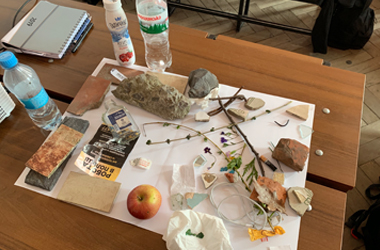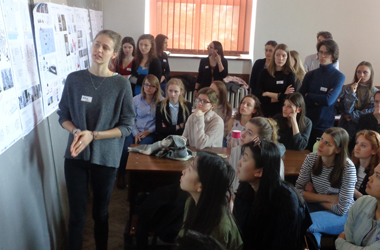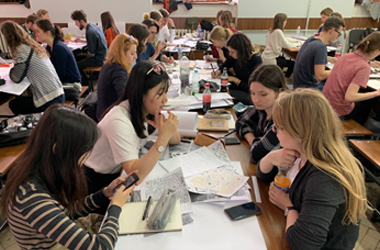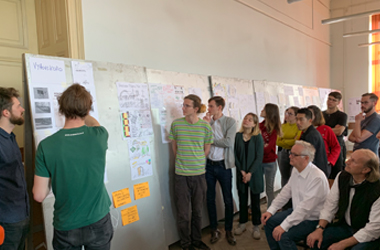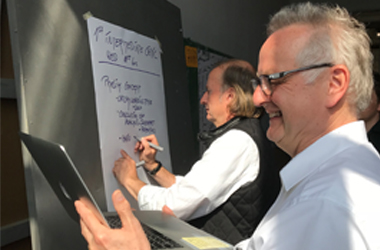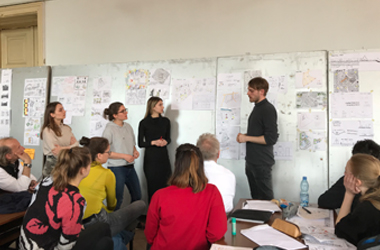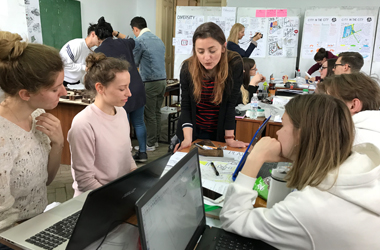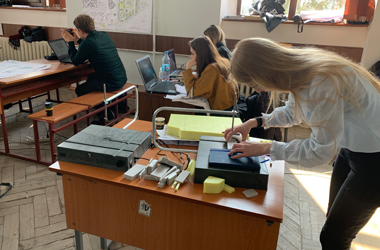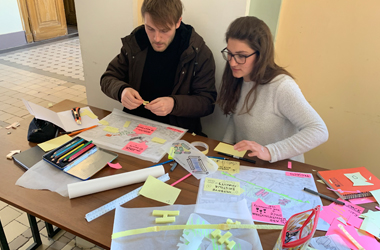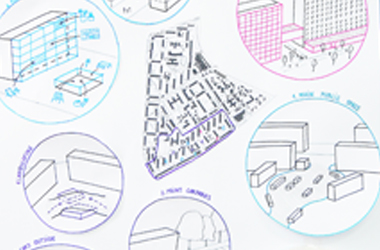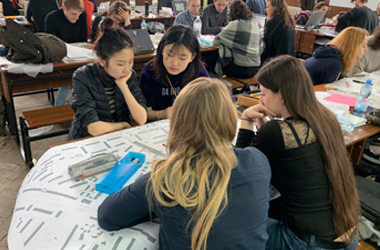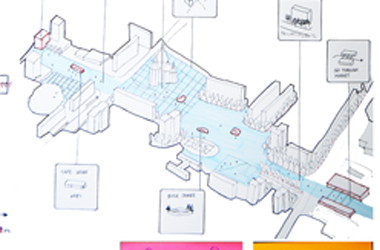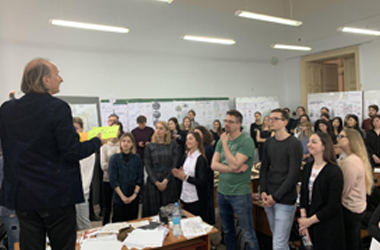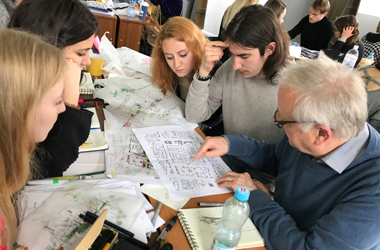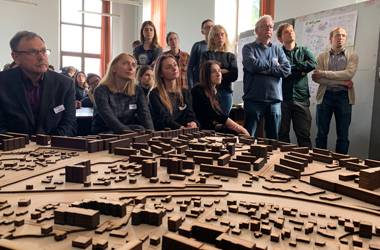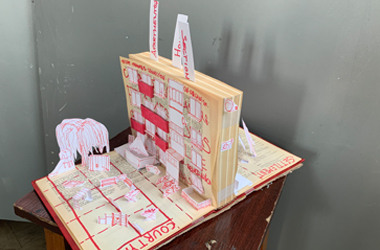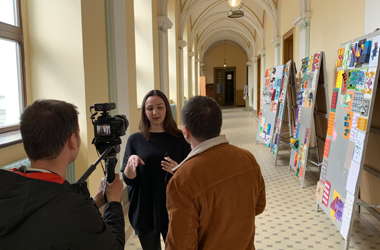 Urban design proposals for neighbourhood transformation in Naukova and Vyhovskoho districts in Lviv, Ukraine.
54 Architecture students and 11 tutors from 4 different universities in the Ukraine, Austria, Germany and Poland worked together with the Lviv Municipal Administration on this laboratory project.

This laboratory focused on urban design, was organised within the framework of the academic partnership between the Vienna University of Technology and Lviv Polytechnic National University .

The Urban Density Lab Lviv was part of an academic semester program in the summer term of 2019 at the participating universities.
It was composed of:
• a condensed preparatory phase in Vienna, Gdansk, Cottbus and Lviv in March/April 2019
• The Urban Density Lab onsite in Lviv between the 6thand 13thof April, organised as an international workshop on Urban Design
• an elaborative phase where the student's urban design proposals were finalised at the home universities in Vienna, Lviv, Gdansk and Cottbus
• an exhibition and public discussion of selected results in September 2019 in Lviv.

The "Urban Density Lab Lviv 2018" was developed in close
cooperation with Julian Chaplinskyy, the Chief Architect of Lviv.
Lviv
Summer term 2019
Organisation and tutoring:
Bohdan Cherkes
Anton Kolomeyeytsev
Halyna Petryshyn
Solomiia Konyk
Iryna Demianiuk
Andreas Hofer
Christian Gigler
Anastasia Hujvan
Olivia Daschill
Markus Otto
Anna Orchowska-Smolinska
Magdalena Rembeza
Julian Chaplinskyy
Participants:
18 students-Vienna
12 students -Lviv
16 students -Gdansk
8 students -Brandenburg
Downloads
Student Projects
From Backside to Frontrow - Niklas Hörburger | Magdalena Klaus |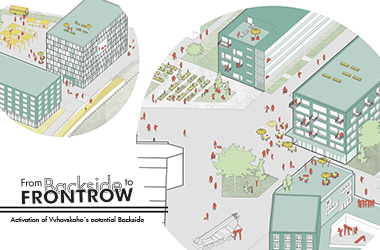 Niklas Hörburger
Magdalena Klaus
downloads
Public Heart - Vanessa Keiblinger | Florian Resch |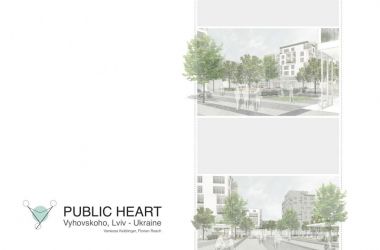 Vanessa Keiblinger
Florian Resch
Downloads
Re-Movement - Lea Fröhlinger | Nina Grünefeldt |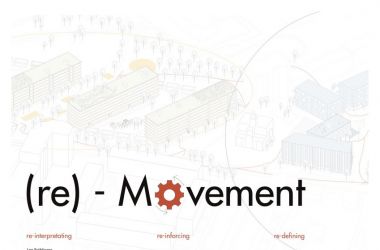 Lea Fröhlinger
Nina Grünefeldt
Downloads
Proudification of Vyhovskoho - Alexander Gruber | Markus Zorn |
Alexander Gruber
Markus Zorn
Downloads
Creation Hub - Marika Ehara | Alexander Ladentrog |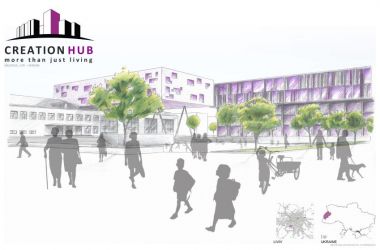 Marika Ehara
Alexander Ladentrog
Downloads